Company parties are a great opportunity for any organization to not only celebrate accomplishments and show gratitude to its employees for their hard work, but also build a community and create stronger bonds that could boost morale in the workplace. There's no doubt that any company party requires well-thought out planning and preparation. We've put together some essential tips for planning your next company party so read along and hopefully, this will help make the process easier.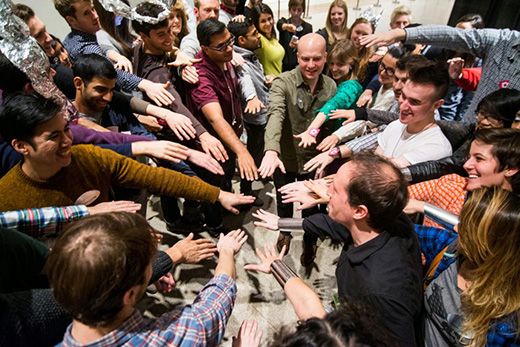 Locating the Perfect Venue
When trying to find the perfect venue location for your event, it's important that there's flexibility with the venue and venue coordinator. The last thing you would want is to have to settle for a place that doesn't allow you to cater to a specific theme or host fun activities that could make your company event a unique experience for your guests. Keep this in mind when considering the location of your company party.
Entertainment
Before you want to hire corporate entertainment, it's important to make sure your venue location can accommodate them. Double check before hiring that fire breather and make sure you're in the clear from any noise ordinance before booking that DJ for a party. Music always brings people together. When looking for the right DJ, ensure they have a good track record of experience playing at these types of events. You may also want to consider a DJ who is well rounded in a variety of genres to cater to all guests' musical preferences.
What's On the Menu?
Food is one of, if not the most important aspect of any party. Make sure to have a menu for all of your guests to enjoy. It's always best to offer a wide range of food options so all of your guests' palates are satisfied. There are always options that allow everyone to try a bit of everything. For example, you could scrap a traditional setup and go with food stations located around the venue space with unique selections of different flavors and cuisines. If there's one thing guests at any party remember, it's the food!
Hopefully, you are in a better frame of mind with these tips for planning your next company party. If you're interested in more suggestions and ideas, check out these articles from Zenefits and All Business to help create the perfect company event for your employees.