As you know, the cake has always been a highlight at any wedding. It's one of the many things guests and married couples look forward to on this special day. Choosing your wedding flavor can be tricky especially when you want to make sure your guests' sweet tooth cravings are fulfilled. Check out these 3 unique exciting wedding cake flavor ideas that you could use for your own wedding day to keep your guests satisfied!
Fruit flavored cakes have been the traditional route to take when choosing wedding cake flavors. These days, couples are being more daring by blending multiple flavors and tastes to create more unique and exciting flavors.
Pistachio & Champagne Buttercream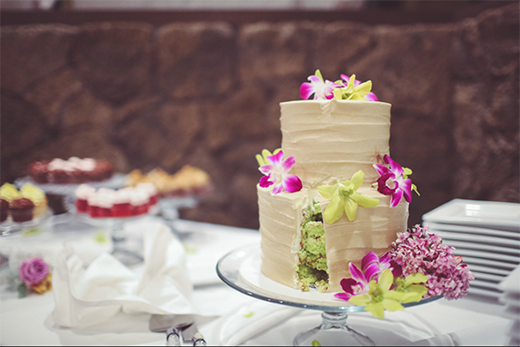 Who would have thought that pistachio would be so good on a cake? With these flavors, you are able to taste the full sweetness of pistachio with just a subtle hint of the champagne buttercream that will make people come back for seconds.
Mocha & Salted Caramel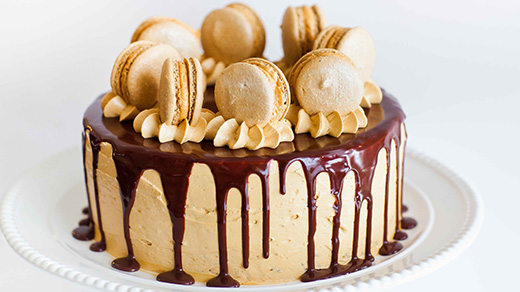 Everyone loves chocolate, but who can resist chocolate mocha? Pair that with some salted caramel filling and you've got an irresistible blend of flavors that will satisfy all the taste buds in your mouth.
Blueberry & Coconut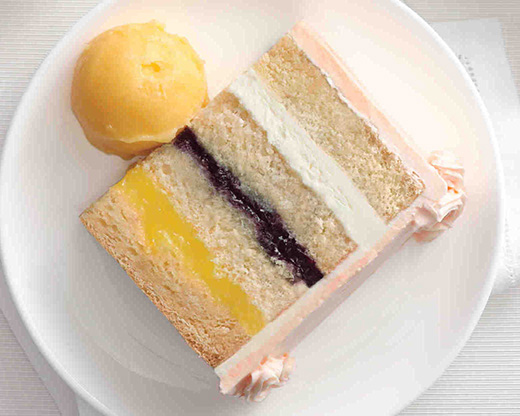 If you're more of the traditional type, you can't go wrong with a blueberry and coconut flavored cake. This cake incorporates blueberry preserves for the filling and some delicious coconut buttercream. If you're mouth isn't watering at that, we don't know what to tell you.
You can't go wrong with either of these flavors so leave it up to your sweet tooth to decide. For a much bigger list of wedding cake ideas, head over to Hitched and let your imagination run wild.