Beach themed weddings are known to be fun, free, and laid back. San Diego is the perfect city and destination for anyone looking for a beach themed wedding. From saying "I do" a few feet from the ocean to watching the sunset on the horizon, there are many reasons as to why the beach is a perfect wedding location. To make your day even better here are the top must play songs at your beach themed wedding.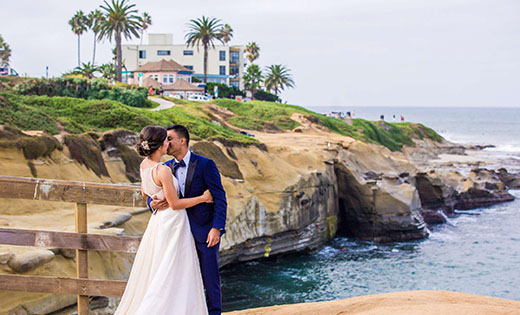 "Island in the Sun"— Weezer
Coming at number one is none other than the light Caribbean sound of "Island in the Sun" by the American Rock band Weezer. This song not only fits perfectly with your beach themed wedding, but also is guaranteed to make you and your guests feel relaxed while being immersed in the light, and peaceful lyrics while also providing a strong beat so that you and your guests are left dancing all night on the beach.
"Lucky"— Jason Mraz and Colbie Callait
Another fan favorite, "lucky" is a romantic duet written and performed by Jason Mraz and Colbie Callait. This song is sure to bring all the good vibes while sharing your special moment with your significant other. This song is popular for its affective charm it has couples falling in love all over again. With its laid-back style this melody is great for a romantic slow dance and will have your guests feeling all the love.
"Summer of '69"— Bryan Adams
This 1984 rock classic is sure to get every one of your guests up and moving on the dance floor. With its electric sound and upbeat lyrics, "Summer of '69" immediately pulls the audience's attention in, and is a great song that not only goes great with your wedding of your dreams but is sure to make a fun and exciting statement. Even 33 years later, this song is still one of Bryan Adam's most legendary hits.
"The Tide is High"— Blondie
Though originally written by John Holt in the 1960's, Blondie had really revolutionized the song in the 1980's making it their foray into reggae. This song soon became a phenomenon and was soon playing all over the world. With its Jamaican feel, this song is great for bringing the tropical atmosphere to your dream wedding, and is guaranteed to be a song everyone can dance and sing along to.
"Wouldn't it be Nice"— The Beach Boys
Because your dream wedding is never really completed without The Beach Boys thrown in somewhere on your playlist, this song is the best way to keep the energy up and is ensured to be another crowd favorite. This innocent love song is told from the perspective of a young man who is madly in love and wants to spend every waking moment with the love of his life. This 1966 rock hit, is perfect for your special occasion and ties together the romantic ambiances to make it your dream wedding on the beach.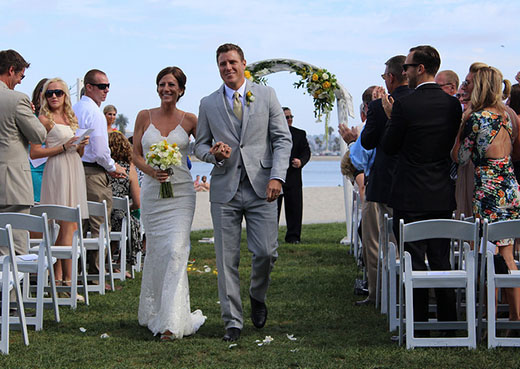 SGM Events offers a plethora of DJs and musicians who can cater to your beach themed wedding needs among others. If you are still looking for wedding entertainment, don't hesitate to inquire with us. Good luck with the planning!