Last time, we shared some top songs for the wedding bouquet toss. But now it's time to celebrate the groom and the single men! The garter toss is a more scandalous version of the bouquet toss but the same concept applies: Whomever catches the garter is the next to walk down the aisle. Get ready gentlemen… Here are some must play songs for your garter toss! You can set the mood with some Marvin Gaye, all the way to some AC/DC!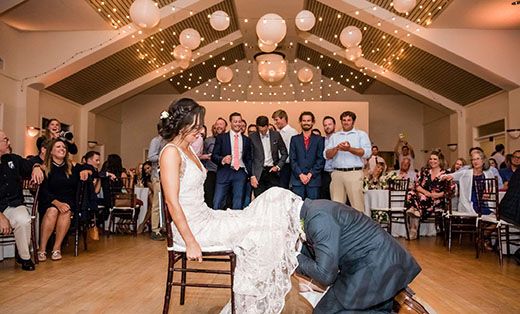 "Sexyback" Justin Timberlake
This classic 2000's jam is the perfect song to get everyone excited and singing along! You can always count on JT to bring some love to your wedding and get everyone on the dance floor afterwards.
"Pony" Ginuwine
Nothing better than some Ginuwine to get those Magic Mike vibes flowing as the groom retrieves the garter and tosses it to the single men. Who knows? Maybe the bride will get a show!
"Let's Get It On" Marvin Gaye
Known as the love man of soul music, Marvin Gaye's Let's get it on has become a staple at almost every wedding. Slow things down a bit with this jam and you won't be disappointed!
"You Shook Me All Night Long" AC/DC
For all my rocker couples out there, this one is for you! Not only is this a classic, but it gets everyone excited and ready to belt out these lyrics.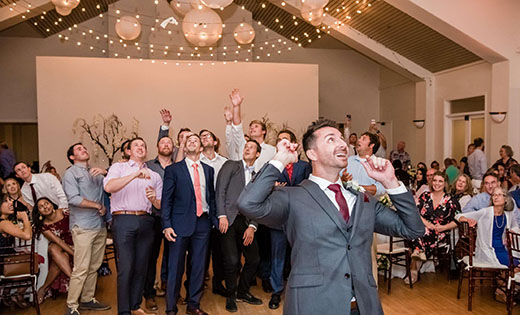 Will you be slowing things down or pumping things up for your garter toss? Which ever vibe you are looking for, make sure you go over it with your DJ. If you are still looking for wedding entertainment, check out the services we provide for all of your needs on your special day! We will be happy to assist and make sure we keep the party going all night. Inquire with us today!