It's a new year and yes, we are still only in the first month. But that doesn't mean it's too early to start considering your wedding music! Here is a look at some already popular songs for your wedding in 2018!
Last year was definitely a great year of music. There were plenty of popular hits that made their way to weddings all around the world. If you are planning on getting married in the early months of this year, consider these dance floor hits and discuss with your DJ so you can set the right mood and ensure guests will be dancing all night long!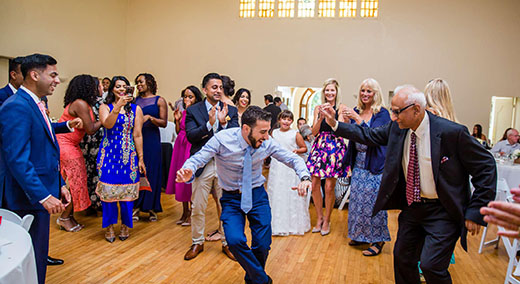 Ed Sheeran – Perfect
First on the list is the ever so popular wedding song extraordinaire, Ed Sheeran. Unless you've been living under a rock, I'm sure you and everyone else is familiar with his hit "Thinking Out Loud." With "Perfect," Ed Sheeran has another hit on his hands and is becoming a popular choice for many couples for their first dance.
Maroon 5 ft. SZA – What Lovers Do
Next up is Maroon 5. With help from R&B singer SZA, "What Lovers Do," is a sure-fire dance floor hit. Hit play and you can't help but bob your head or tap your toes to the beat. Ask you DJ to play this song and you'll definitely get your friends and family on the dance floor in no time.
Bruno Mars ft. Cardi B – Finess (Remix)
Were you born in the 90s? Then this track from Bruno Mars will definitely bring back that nostalgic 90s vibes. "Finesse" features Cardi B who lends a verse to top off this hit. People will definitely be hitting the running man and cabbage patch dance moves on the floor when they hear this!
Camila Cabello ft. Young Thug – Havana
Looking for something a little more exotic with some Latin vibes? Then you can't go wrong with the very popular hit "Havana" from Camila Cabello. The former Fifth Harmony member takes you on a journey to Cuba and in no time, you and your guests will be doing Salsa moves all over the dance floor!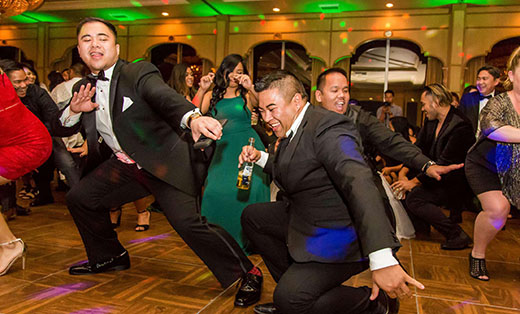 Make sure you go over your music requests with your DJ so that they can provide you with your perfect wedding soundtrack. All of our DJs are professionals and will be happy to help make your wedding day even more special. Inquire with us today if you are still looking for that perfect DJ or MC to rock your wedding!