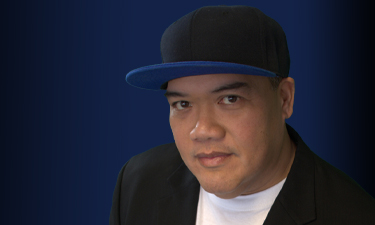 Marc Eazy is not your average run of the mill DJ. He is the epitome of the word DJ. First, as a DJ spinning records and making people dance at events that range from intimate private events to large nightclub venues across the nation for over 15 years. Second, a DJ "Disc Jockey" who has been in the radio industry for over 10 years working his way up from an intern to having one of the top rated shows in Hawaii. Third, he is an Emcee who has hosted numerous events from formal weddings to hyping up a crowd of thousands at major concerts and nightclubs. Marc Eazy is the total package and puts the life back into the nightlife wherever he is performing. He has deejayed and emceed at all the major nightclubs in Hawaii, on occasion rocking crowds as a DJ/MC on the same night. Knowing how to read the crowd is key, knowing what songs to play and when to play them, as well as knowing when to grab the MIC and take the crowd into the next level! Being from Hawaii and the diversity in culture, his musical taste is just as diverse. From Hip-Hop and R&B, EDM & House, Reggae & Dancehall, Rock & Country, Disco & Funk, Latin & Oldies, he will play it all. His ability to rock the crowd on the turntables as well as the microphone is what makes Marc Eazy one of the most sought after talents in the business today. In the last 6 years Marc Eazy has arose as one of the top music video remix producers in the video DJ scene. He currently produces remix videos for 2 of the largest video DJ remix websites in the world and his remixes are played by video DJ's worldwide! His fusion of music video and pop culture is what makes his style one of a kind. From visually enhancing his floor packing nightclub style mixing to captivating party goers at bar and lounge venues with his exclusive video remixes, Marc Eazy will entertain any crowd put in front of him. Coming into the market with a hunger and passion, in just a short time, he has already secured a residencies In Las Vegas, Los Angeles and San Diego. His talent is already being recognized by venues and DJ's worldwide. Be on the lookout for the name Marc Eazy in the months and years to come!
Testimonials
"Got people dancing, great job."
Eric J., The Smoking Gun
March 2020
"Marc is an amazing DJ. I will definitely hire him again!"
Lisa M., The Binding Site
October 2015