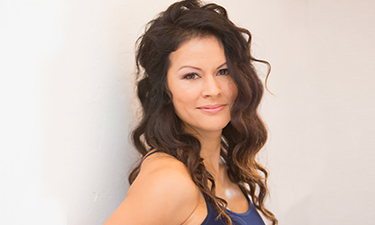 Often referred to as "The Phoenix", the San Diego-based DJ got her set of turntables at age 16 and has been celebrated for her electrifying remixes and savvy technical style ever since. Ms. Mo is well known not only for her eclectic mix of music, but for the way she can program any genre.
A well-known rising star and an established performer in the international DJ community, Ms. Mo's particular mix of hip hop, house, pop, and rock has been wowing audiences throughout the U.S. and has established her as an elite force in the musical world.
After graduating Icon Collective in 2013, Ms. Mo has gone on to remix numerous tracks and collaborated with top musical influencers. She uses her knowledge of music production to carefully compose the performances from the vantage point of a musical composer, giving her sets and much richer dynamic and emotional experience. When you ask Ms. Mo what her favorite part of being a DJ is, you will get one answer: "I just love music and love people."
Testimonials
"Ms. Mo crushed her set on Sunday. She brought great energy, was extremely friendly, and her set was new and refreshing which is what we needed. Overall she did a great job reading the crowd. We were very pleased with her performance and we also look forward to seeing her again in the near future! Cheers!"
Aron L., Barleymash
July 2022
"She was AWESOME!! We would love to have her anytime she is available. She's a true professional!"
Ryan D., Blind Burro
November 2021
"Ms. Mo is always on time, Dive guests and teammates enjoy her music and she always comes with a great attitude."
Edi H., Harrah's Resort Southern California
August 2021