Weddings are already very special and unique events. However, for certain couples, sometimes the question is: "What theme should we go with for our wedding?" If you find yourself wrestling with this question, don't fret! Here are three unique and inspiring wedding theme ideas that may help you figure out which direction you want to go.
Having a theme for your wedding is a great way for couples to express not only their love for one another but also share what they love with their guests! According to The Knot, everything from wedding invitations, cakes and favors are the perfect way to show off your wedding theme to guests. Read along to see if any of these suggestions spark your interest!
Starry Starry Night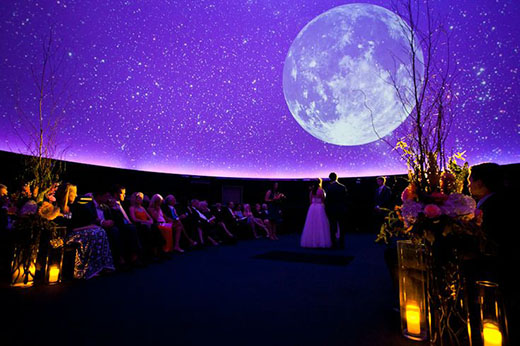 What could be more romantic than getting married and celebrating under the stars? Whether you already have an interest in space or not, having the night sky and the stars shining down on you as you both tie the knot is a very beautiful touch. You don't necessarily have to schedule your event at night either! Simple use of projection lights on the ceiling can do the trick as well! Together with your family and friends, you can gaze at the natural beauty and atmosphere that celebrating under a starry night provides.
Adventure Is Out There!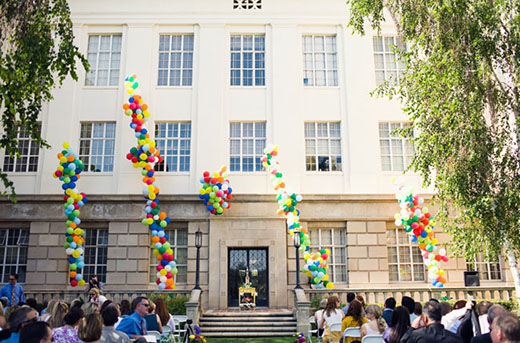 Couples sometimes like to use their favorite movies as their wedding theme and Disney is always a perfect starting point for any wedding! As a nod to Disney's animated movie 'Up', you can easily utilize multi-colored balloons as decorations for your event. Just like the balloons carried the house, you and your guests can get whisked away into this unique celebration. Or you can even have a scrapbook-style guest book for your friends and family to leave their good wishes as you go off together on your next life adventure. Whatever you choose from the movie as inspiration, your wedding will leave guests feeling as if they are kids again.
Come One Come All Circus Celebration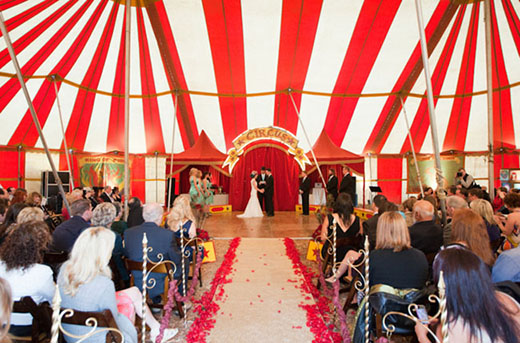 Step right up and turn your wedding into the greatest show in town! What's more fun and entertaining than having your event under a big top tent! Here are some circus-themed items you can incorporate: balloons, a striped cake, popcorn, and candy, or centerpieces that include all your favorite circus animals. There is a great article on color palettes that you can review that may spark some creativity. Leave it to your imagination to create this unique environment for your wedding!