The time has come for the next company event or party and you've been put in charge of planning the festivities. Where do you start? What should you do? We've put together some pointers on how to make your company event stand out. Read along to find out what we consider as important to creating the perfect party for all your guests.
Choose a Unique Venue
Location is very important when planning your event. You want your party to stand out amongst others so that guests are excited and are looking forward to it. Don't choose a place where the company has been before. Instead, try looking at new and unique locations like a rooftop venue or warehouse-type place. Baseball parks are always a fun place to host if you work in a city with its own professional baseball team. Depending on your budget, you can let your imagination run wild. The important thing is to host somewhere new and exciting. Some of your guests may have never been there before and that alone will create some anticipation leading up to the event.
Reach Out To Sponsors
Try to reach out to local businesses and see if they will sponsor your event and promote it. In return, they get their business name exposed to all of your guests. Local restaurants and food companies are the perfect targets. They can cater to your party and can potentially gain new business from the guests. Try to make it a win-win situation for everyone involved. Big sponsors can definitely create a buzz!
Have Live Music
There's no denying that everyone loves live music, especially at a party. These are some reasons why you should book a musician to come to your event:
Having a live instrumentalist or band can be a great ice breaker for your crowd. Having them interact with your guests makes for an easy-going, fun and casual environment.
Who's ever heard of a party without music anyway? Music fills in those awkward and dull moments that may arise when you're in the middle of a conversation. Guests can find something in common when they hear a familiar tune playing in the background.
Dancing! There's nothing like dancing to keep the party going and guests entertained throughout the night. It's the universal body language that everyone can understand. Make sure your hired entertainment can read the crowd and cater to everyone musically.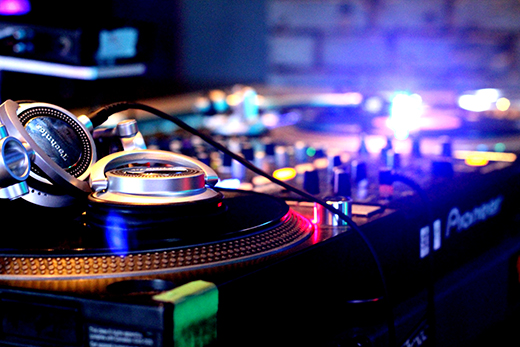 We hope these tips can help to make your company party stand out. If you're interested in some great and talented music entertainment, feel free to check out the SGM Events Artists for your next event!