Summer is in full swing and what better time than now to have the wedding of your dreams? We've put together a short and sweet list of 5 hit songs for your Summer wedding! From Pop to Hip Hop and everything in between, we've got you covered to make sure you and your guests have a great time and summer vibe for your big day. Check out which songs made the list!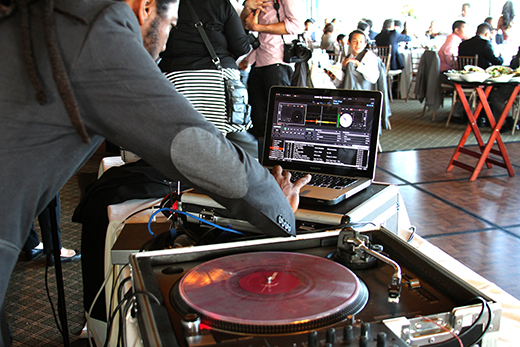 Kygo ft. Selena Gomez "It Ain't Me"
With help from the lovely Selena Gomez, Kygo's 2017 hit "It Ain't Me" is a must have song on your wedding playlist. Having garnered plenty of praise and plays all summer, this song will pack your wedding dance floor.

Katy Perry ft. Migos "Bon Appétit"
You can always count on Katy Perry to bring a summer hit every year and 2017 is no different. With help from one of today's hottest rap groups, Migos, "Bon Appétit" will surely leave your guests music appetites satisfied.

Drake "Passionfruit"
Drake is usually known for his catchy hooks and smooth raps but pop this on your wedding playlist and you'll be instantly transported to a tropical island. "Passionfruit" is a hot summer hit that will send summer island vibes throughout your wedding.
https://www.youtube.com/watch?v=3ssAfYmRLcA
Zedd ft. Alessia Cara "Stay"
Like all other songs on this list, this is a must have song for your summer wedding. With captivating vocals from Alessia Cara, Zedd delivers a catchy tune that will make all your guests "Stay" on the dance floor for the rest of the night.

DJ Khaled ft. Rihanna & Bryson Tiller "Wild Thoughts"
If you're a fan of Carlos Santana, this DJ Khaled hit may sound familiar. Let the mesmerizing guitar riffs used on this track take control and before you know it, you and all your guests will be dancing the salsa all over the dance floor.

For more suggestions on music entertainment for your wedding, feel free to check out all of the our SGM Events artists and listen to their mixes! We can provide the perfect mobile DJ for your big day as well as other kinds of wedding entertainment. Inquire with us today!