Going all out for a holiday party for your colleagues? By now, you've locked in a venue and a date — but choosing the right entertainment for your party is crucial. Is your party better suited with a DJ playing all the guests' favorite hits or would a live band energize the atmosphere? Whichever you choose, we've got you covered on some things to consider for company party entertainment.
Party Theme
Is your party going to be a classy, gala-type gathering? Or will you break out the ugly Christmas sweaters? Determining the party's theme is an essential task to complete before hiring entertainment. If you know your colleagues prefer a variety of music and someone to keep the vibe of the night running smoothly, booking a DJ for your party seems to be the best choice. Your DJ will be skilled in reading the room and understanding what your colleagues like to dance to; additionally, your DJ can act as a host of the evening over the microphone and announce speeches, gift-giving, and other events planned for the evening.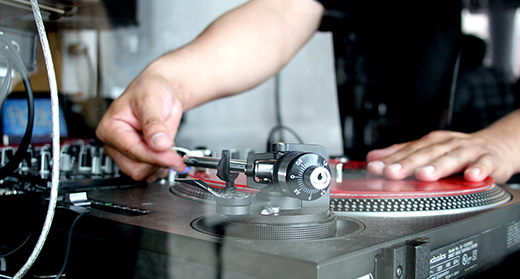 Venue Space
If you're looking to book a band as entertainment for your holiday party, you should consider the size of the venue space first. Will there be ample room for a live band setup and for your guests to dance? Additionally, the music from a live band will emit a lot of noise — so be sure to book your live entertainment in a space where you won't receive a noise complaint.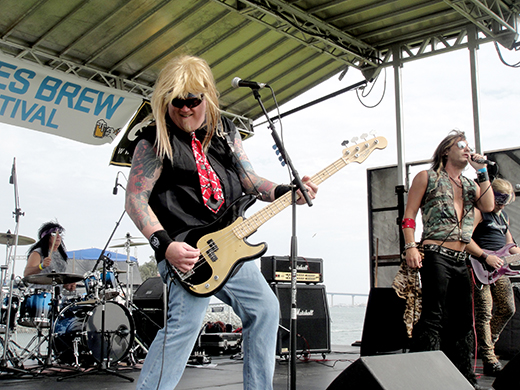 Your Colleagues' Taste in Music
Before you book entertainment for your holiday party, ask around the office and see what kind of genres and artists your colleagues enjoy. If the majority of your co-workers like bands that sound pretty similar, a live band will likely be the best choice as they can cover popular songs your colleagues will enjoy. If most of your office prefers a wide range of music, including pop and electronic music, a DJ is the best choice for your party. This allows for a limitless supply of music and for your colleagues to make requests.
Will you go for a rockin' live band or an expert DJ for your crowd? Look no further than the roster on SGM Events for both kinds of entertainment for your unforgettable holiday party.