Sometimes it can be stressful trying to find that perfect entertainment for your corporate event. Live music is a great go-to option especially since you can't go wrong with a band or DJ. But if you're looking for something a bit more different for this year's big occasion, continue reading for a list of some unique entertainment for corporate events.
1. Comedy Acts
Comedians are a great way for employees to get out of that everyday work environment and really escape into a world of fun and laughter. Everyone loves to laugh and a comedian will know exactly how to keep the party fun, upbeat, and are guaranteed to perform material that is sure to hit straight to the funny bone.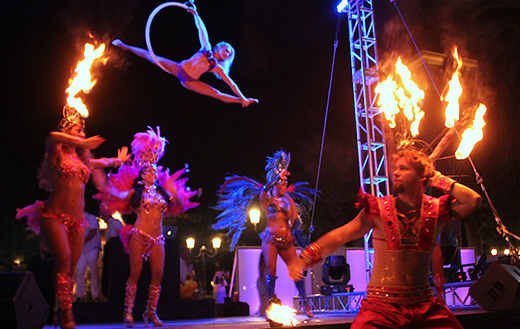 2. Circus Entertainment
Circus acts range from fire breathers to acrobats and are sure to bring excitement to any cooperate gathering. This type of unique entertainment is great for parties with extra party space and can be performed for smaller or bigger crowds. Just imagine entering into the venue and immediately your eyes are directed towards Aerialists performing towards the ceilings. A circus themed event is sure to take entertainment to the next level.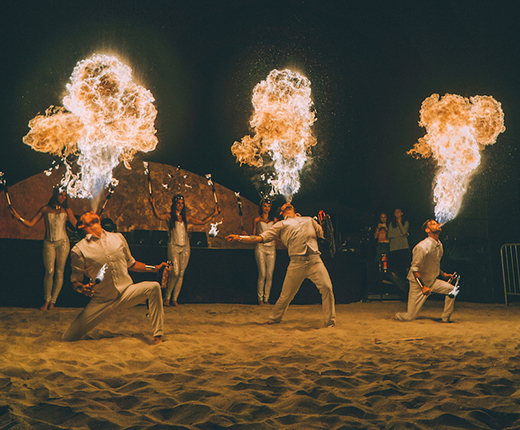 3. Casino Night
Who said you have to go to Las Vegas to play the slots? Well now you can bring the fun to your very own company event. With professional black-jack dealers to gambling at Vegas-styled poker tables, you are sure to make this event a night to remember. Add extra excitement by hiring Vegas showgirls to take photos and commemorate an amazing night!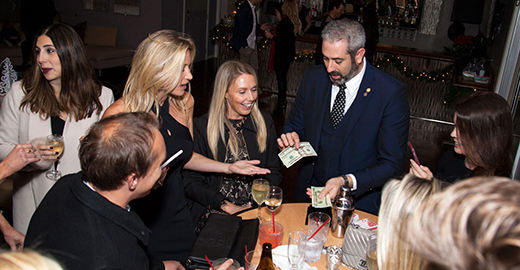 4. Magician/Hypnotist
You are never to old for a little magic. Magicians make it an eventful night from card tricks to illusionists. People like magicians at any age and magicians are sure to bring a little excitement and make all your work-related struggles disappear. If you are interested in a magician, check out this promo video on Ben Silver who does a very entertaining magic and wine performance!
Hypnotists are another great from of entertainment that are guaranteed to keep everyone in the audience on their toes. Not only is it an easy set up, but everyone will love to see their fellow co-workers be put under trances and spells. Not only are Hypnotists there to provide a good laugh, but they are sure to make great memories!
We can provide all kinds of entertainment outside of the artists listed on our roster so don't hesitate to ask! If you would like more information on unique and alternative entertainment for your special event, inquire with us today and we will be happy to assist with all your corporate entertainment needs.