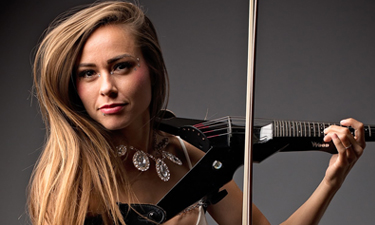 Music can move the soul. Beautiful music has the ability to change the world. You and your music deserve the opportunity to do just that. Amy Serrano's passion in music is to create exquisite, soaring, and beautiful violin melodies that move the heart and soul. Her desire is to work with you to create the the perfect sound for your musical vision through her violin playing. She offers her services as a performer and session violinist in both studio and live entertainment.
You can hire Amy Serrano as an electric or acoustic violinist for your wedding or corporate event!
Testimonials
"She was Fantastic. Loved her!!"
Krista B., The Tavern
September 2023