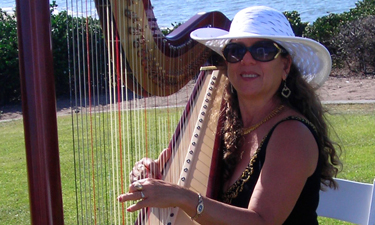 Devora began her musical journey playing the piano and violin as a young girl. She later found herself drawn to the harp by its' loving appeal and mesmerizing effects.
Devora has been certified by the International Harp Therapy Program and this has developed her sensitivities to be able to create the perfect atmosphere with her music.
Devora plays various sizes and styles of harps at weddings, cocktail parties, funerals, hospice-bedside, private parties, business functions, and many other types of events.Her repertoire includes classical, popular, folk, celtic and beautiful background healing tunes. She can adapt to most situations – indoors as well as outdoors.