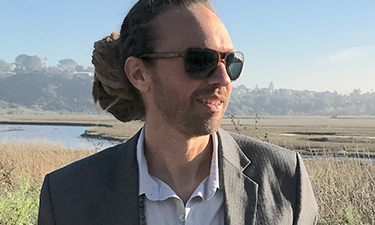 Jehua (pronounced jay- who- ahh) is an independent musician, singer and songwriter. Born and raised in Hawaii, Jehua's passion for music started at an early age in front of a piano. That passion has landed him in various bands ranging from oldies, ska, reggae and rock. After fronting his own groups, he joined the Hawaii based reggae band Natural Vibrations (aka Natty Vibes), releasing 4 albums with them as an integral part of their vocals and bass. Now based out of San Diego, Jehua is taking a break from the touring band scene and has built a looping setup for solo gigs. He loops keyboard drums, bass, guitar and ukulele to create a full band type sound. The songs consist of reggae, oldies and pop…all with a Hawaiian style twist.
During the 15 years of touring with Natural Vibrations, Jehua has performed with great artists like Prince, 311, Jimmy Cliff, Ziggy Marley, UB40, Jack Johnson, Pepper, SOJA, Slightly Stoopid and many more. Also during that time they won multiple Best Reggae Album and People's Choice awards at the Hawaii Music Awards, as well as, Hawaii's prestigious Na Hoku Hanohano Awards.
Since then based in San Diego he's been freelancing with groups like EN Young, The Wheeland Brothers, Eli Mac and One Drop to name a few.
Now in his acoustic solo looping act he brings back some of these classic artists' songs as a tribute.
Testimonials
"Jehua was very professional and pleasant. His music had a very good vibe as well."
Lily W., Hotel Del Coronado
December 2019
"Jehua was AMAZING! We really enjoyed him."
DeAnda H., YPO
November 2019
"Jehua was awesome. He was very professional, and was very patient when a couple of our guests requested to loan the mic. Would definitely recommend him!"
Madison H., Racepoint Global
November 2019
"We would love to have him back for ANY of our events."
Juan B., The Dana on Mission Bay
May 2019