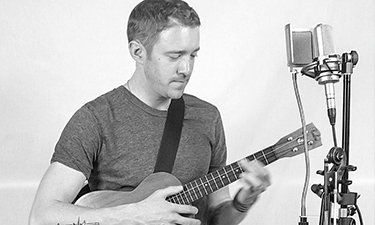 ​​​Originally from Portland, Oregon John Rankin moved to Southern California due to the success of his live shows. Rankin has developed a highly sought after sound at this point in his career. These shows are typically described as upbeat, fun, unique and rhythmic. He uses a loop pedal to mix beats, vocal harmonies, and violin solos throughout his performances.
As a result of Rankin's success over the past year, he has played NAMM, SeaWorld's Seven Seas Festival, and numerous clubs in San Diego's Gaslamp District. He also plays for some of the top wineries in the Southern California area. John Rankin is currently averaging 18 shows per month. He has self-released and produced several albums to date and is currently working on his fourth album. Rankin has opened for John Legend, been chosen by Spin Magazine to play SXSW, has been asked to play NAMM in Los Angeles, and been named Best Performance of the Year by the WestCoast Songwriters NW Chapter.
Testimonials
"So much energy! Many compliments from our guests! Great job John!"
Aron L., Barleymash
February 2020
"The pool was fantastic! Many compliments from staff and guests!"
Melanie M., The Bahia Resort Hotel
August 2019
"Great job with keeping the crowd happy. Would love to have them back again!"
Aron L., Barleymash
July 2019
"Put on a show! Thanks John!"
Aron L., Barleymash
July 2019
"Great set, the crowd really enjoyed his music."
Aron L., Barleymash
September 2018
"John Rankin is definitely a crowd favorite. His passion and enthusiasm is appreciated!"
Aron L., Barleymash
August 2018