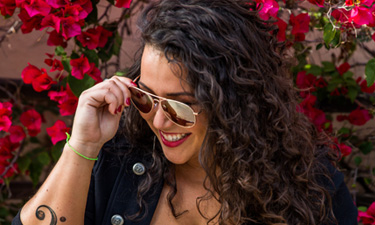 Led by San Diego native, Amanda da Rosa, Puro Feeling is a trilingual cover band comprised of seasoned local musicians. We pride ourselves in customizing our band (duo, trio or full band) and setlist in order to suit your venue, budget, and crowd. Our skilled musicians have years of experience between them, with performances at such esteemed venues and events as the House of Blues, Del Mar Fair, San Diego Symphony, Belly Up, among countless restaurants, private events, and even national and international tours. We always promote our booked venues/events to ensure a following! We are confident in our positive and professional work ethic and look forward to bringing great music and a great attitude to your venue!
GENRES
– Top 40/Pop
– R&B/Soul/Hip-Hop
– Blues/Funk
– Reggae
– Rock (Classic & Contemporary)
– Salsa, Cumbia, and Reggaeton (English & Spanish)
– Samba & Bossa Nova (English & Portuguese)
Testimonials
"We were absolutely thrilled with the band and their performance on Saturday night! They sounded amazing, looked amazing, and played exactly the music we were looking for. There couldn't have been a more perfect fit. Many of our guests, and even our Board members commented on how much they enjoyed the band and how they created such a wonderful atmosphere for our party. A few people even asked for the band's info for possible future bookings. Hopefully you'll be hearing from them!"
Doris F., Event Manager
April 2022
"WE LOVED Puro Feeling, they were perfect for the group and they were so accommodating, taking requests, etc. Amanda and her trio were so kind, and so easy to work with. I can't wait to work with them again in the future and will definitely be recommending them to other programs!"
Jessica N., Destinations Inc.
October 2021
"Great performance! Can't wait to have them back!"
Aron L., Barleymash
February 2020