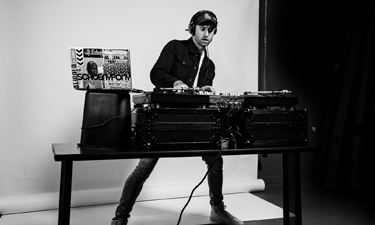 Justin Michael Schoeneberger, better known by his stage name as "Schoeny," is an American DJ, record producer and songwriter based in San Diego, CA. He is the co-creator of the electric dance music project "ALL GOLD," and creator of the official iTunes podcast,"AGR Workout."
Schoeny is an award-winning producer and artist who debuted on the international scene with his "Life Is Good" tour in 2012. "In My Zone" was a collaboration with fellow musician Ben Harris, released in 2014 that did exceptionally well in the US nightclub scene. In 2015 he released his solo EP, "Heights", that was picked up by TGR Music, a German-basec record label.
Along with his success as a producer and songwriter, Schoeny has carried multiple nightclub residences in the US that got him his number 10 spot in San Francisco's' top DJ list. Due to his constant obsession with music and attention to detail, Schoeny is one of the most successful and driven personalities in the music scene today.
Upcoming Events
Testimonials
"Thanks for playing some Yacht rock Schoeny! You made it a great night!"
Aron L., Barleymash
September 2019
"It was awesome. We love Schoeny!!! He knows just how to read the crowd (and the client) and he is so easy to work with."
Whitney C., Pello Agency
August 2019
"did a really great job!"
Aron L., Barleymash
August 2019
"Always easy to work with SGM and their artists. Fast and expedited communication and delivery of services. Thanks again!"
Liz M., Sign of the Whale San Diego
July 2019
"Amazing set by Schoeny that the CRSSD crowd enjoyed!"
Aron L., Barleymash
March 2019
"We were very happy with DJ Schoeny! He and Jason Whitmore were wonderful."
Jerilyn S., Private Event
January 2019
"Schoeny always does a great job… and keeps the crowd engaged."
Aron L., Barleymash
December 2018
"The event went GREAT! Both the DJ and Photobooth were a huge hit. Thank you for making our party a great time!!"
Caroline H., American Council on Exercise
December 2018
"One of the best Wednesday's we've had! Schoeny killed it!"
Aron L., Barleymash
October 2018
"Super professional from the beginning booking process to when our DJ left for the night. I would definitely use SGM Events again in the future…"
Sandra G., Marmot Export USA
September 2018
"Everything went wonderfully. The crowd loved both the DJ and the Stilt Walker. Thank you very much! "
Whitney C., The All Star Group
August 2018
Aron L., Barleymash
August 2018
"Everything was fantastic! Thank you so much for all the help and the follow up :)"
Elizabeth M., Team Enterprises
July 2018
"Schoeny was great as always – we love having him at the Slumber Party! Works great with our staff, talent, and our performers. Everyone had a great time and really loved the music!"
Kristina D., Entercom
June 2018
"Schoeny was great! Perfect vibe for each workout."
Amanda M., Strength in the City
October 2019