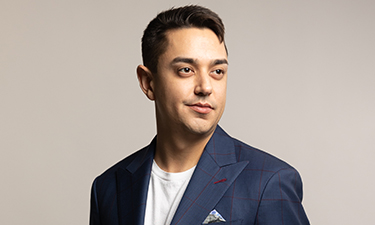 Starting at the age of eleven, Taylor Michael received his first set of turntables and never looked back. His style is a mixture of everything from funk to punk, rock to hip-hop, disco, electro and everything in between. With over twenty years of experience behind the decks Taylor Michael has something for everybody.
At the age of nineteen, Taylor began playing night clubs and bars in his hometown of Reno, Nevada. He quickly became a resident DJ at the local night clubs, spinning every weekend. "DJing at the clubs early really strengthened my skills. Everyone is there to have a good time, everything is live and fast pace – you have to be on point!"
A couple years later Taylor Michael moved to San Diego, California to further his career in the industry. The passion and skill he brings to the scene was immediately respected by veterans in the industry and acknowledged by party goes all across the city. After playing every party, event, networking, winning DJ battles and building his name, Taylor knew this was now his full time career.
Now you can catch Taylor Michael behind the decks of San Diego's premier nightclubs and events. He holds residencies at Altitude (Marriott Hotel), Thrusters (Pacific Beach), The Local (Pacific Beach), Bootlegger (San Diego) and Petco Park Events. Finding success in San Diego and Southern California, he has now shared the stage with big name artist including: Flo Rida, Mac Miller, Tyga, Christina Aguilera, Warren G, Cypress Hill, Ludacris and Snoop Dogg.
The future is bright for Taylor Michael, his hard work and passion for music allows him travel and excite people all around the world. He continues to release new material including his mix series "L.ive I.n T.he Mix." Taylor is always growing, currently he is expanding his talents into live production and exclusive events.
Upcoming Events
Oct 28
Taylor Michael
San Diego Museum of Art in Balboa Park
Testimonials
"Always brings the best energy!"
Krista B., The Tavern
June 2023
"Please schedule him whenever he's available. Dude is one of the best in town. Always brings great energy!
Krista B., The Tavern
April 2023
"Taylor did an awesome job... his set was great and he was very professional. We really enjoyed having him play for us. Thanks guys!"
Patrick E., Hard Rock Hotel
January 2023