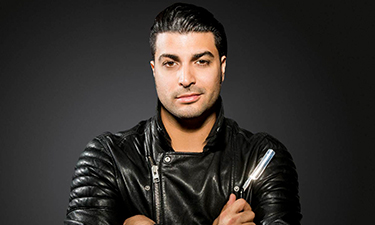 Starting out as a self taught DJ playing house parties and other small events, DJ Who quickly began to make a name for himself in 2002 as the resident DJ at The W Hotel in San Diego, California. Word began to spread about his one-of-a-kind sound and soon, he was playing private gigs for celebrity athletes such as Sunny Garcia and Bradley Schumacher. DJ Who has shared the stage with Cage the Elephant, Pepper, Clinton Sparks, and more. Additionally, Who has also rocked stadium sized crowds at multiple Monster Energy Drink events and various block parties and festivals in San Diego.
Upcoming Events
Oct 7
Who
Firehouse American Eatery + Lounge
Testimonials
"Very easy to work with and on time. Stayed true to the vibe of the venue. Everyone had a great time!"
Aron L., Barleymash
April 2022
"DJ Who was professional, charismatic, good vibes."
Edi H., Harrah's Resort Southern California
August 2021
"Did a great job transitioning from classic rock without shocking people with a quick change over. Job well done."
Aron L., Barleymash
December 2019
"Thanks for helping us get this booked so last minute! DJ Who did a great job."
Sarina M., The Observatory
July 2019
"It all went great! Your talent are all great to work with. Everyone was professional and low maintenance for us!"
Brian M., PRA Events
July 2019
"Great job by DJ Who on a busy Saturday. We love having him at Barleymash."
Aron L., Barleymash
April 2019
Aron L., Barleymash
December 2018
"Exceptional as always! Big Thanks!"
John P., Park & Rec
May 2017
"Who played on a really slow night….the day after Thanksgiving/Black Friday. It was really slow, but he kept up the energy of the crowd that was in the room. I really appreciate that because most DJs get bored and lose focus. He was awesome!! Thank you"
Yami B., OB Warehouse
December 2014