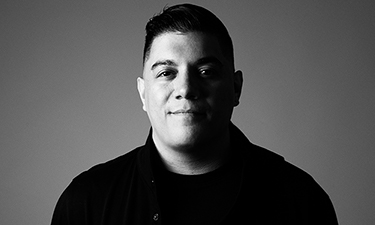 Growing up grooving to all the greats of 70s, 80s, and 90s music, Chris turned to DJing as a way to pay homage to the genre of music that he loves so much: hip hop. Though his roots come from a love of hip hop, Chris has branched out and perfected his sound to include an eclectic mix of songs that covers nearly every genre of music. No matter what kind of crowd or party, he is guaranteed to rock the spot playing hip hop, house, electro, dubstep, soul, funk, disco, reggae, pop, rock, and more.
His unique style, ingenious mixes, uncanny knack of choosing the right song at the right time, and mind-boggling turntablist skills are some of the reasons Chris is known amongst his peers as a DJ's DJ. These talents are what set him apart from others and has given him the opportunity to play venues on a local, national, and worldwide level.
Upcoming Events
Oct 21
Chris Cutz
Firehouse American Eatery + Lounge
Testimonials
"It went great and Chris was a pro!"
William F., Kimpton Alma
August 2023
"He was great!!! Thank you!!"
Ryan D., Full Swing Golf
October 2022
"Cutz absolutely crushed it! My whole staff had a blast. Thank you so much for everything. We will definitely hit you guys up in the future when we need DJ's at our venues!"
Roy L., Coin-Op
April 2022
"Kept the party alive. Multiple pockets of people dancing all throughout the venue. Always a pleasure to have cuts in the building."
Aron L., Barleymash
April 2022
"Chris and Freddie were a huge hit with my friends and family. The vibe they created with the music outline I gave was just perfection. Everyone danced the night away."
Ana N., Birthday
April 2022
"Chris is always amazing, Thank you!"
John P., Backyard
March 2022
"Chris was spectacular. He crushed it! We always love having him."
John P., Backyard
March 2022