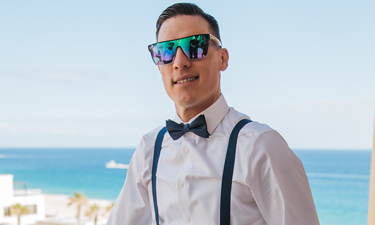 Byrd's approach to DJing weddings & events is very different than the "average" DJ. Byrd ensures that you and your guests have a magical and memorable night. Every great event happens twice – once during the planning phase and once in real time. Byrd will work with you through all the details of your ceremony, cocktail hour and reception and will create a customized agenda based on your vision and personal likes. Byrd's MC-ing skills, music mixing, and song selection are the perfect recipe for a great time!
Venues that Byrd has worked with: Hard Rock Hotel San Diego, Trailer Park After Dark, The Tavern, True North, Barleymash, Mavericks Beach Club, Kaaboo Music Festival, The Holding Company, The Secret Garden.
Upcoming Events
Oct 1
Byrd
Harrah's Resort Southern California
Testimonials
"Killed it. Set was fantastic!"
Krista B., The Tavern
August 2022