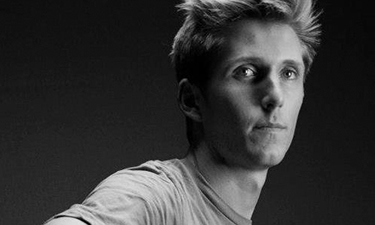 Singer-songwriter Curt Owen was born and raised in San Diego and has been spreading his music all over. With his unique ability to twist songs of any style/genre into his own smooth repertoire, he has been making people laugh, cry, and inspiring memories that will last a lifetime. A typical performance from Curt might include songs by Jack Johnson, Ben Harper, and Jason Mraz, while also including songs by Marvin Gaye, Usher, and R. Kelley. With such a variety of musical influence, Curt is perfect for almost any setting whether it be a bar, restaurant, wedding, birthday party, private party, special event, or festival, etc. He also shares some of his original work from time to time.
Curt has been playing around San Diego at various weddings and special events, and has played at other venues such as: Whiskey Girl, Florent, Off-shore Tavern, Harbortown, Ginger's at Barley Mash, Prospect Bar and Grill, Union Kitchen and Tap etc. Curt has all of his own sound equipment, giving him the ability to set up at any venue. He performs solo, or as a duo with his bassist, depending on the event. Curt loves working with people to create an event that is truly special, and is professional and prepared in any setting. Curt is truly thrilled to be playing music, and is in the business of making memories.
Upcoming Events
Testimonials
"SGM were wonderful to work with! Super helpful and a very easy process from start to finish. We were lucky to have DJ Hevrock (Travis) as our DJ/MC for our wedding reception and Curt Owen performing at our ceremony and cocktail hour. Both Travis and Curt were not only extremely talented, but also great people. They were both so pleasant to work with and made our day extra special. We received so many compliments from our guests! I highly recommend Travis and Curt!"
Paula L., Bride
May 2023
Taylor H., Hello! California
January 2023
"Curt Owens was great! My client loved him and he was so easy to work with!"
Stephanie C., OMG Hospitality
December 2022
"Curt was phenomenal and so accommodating. Our group loved him. This has been the best entertainment booking experience I have had and we travel all over the country and produce over 130 events a year. I wish everyone was as organized and attentive as you all! Thank you so much!"
Claire S., NECA
September 2022
"Curt was fantastic! Our clients loved his performance, and he was very nice to work with."
Emily B., Omni Hotels
August 2022
"This is the second time we've worked with SGM. SGM made both experiences easy to navigate. Both times we enjoyed the music so much that we asked Curt Owens to play an extra hour. Booking for an extra hour on the spot was also easy. We will be looking into SGM again for upcoming events."
Alina H., Hotel Del Event
August 2022
"Curt Owen was a hit! Thank you Lauren and SGM Events for all of your assistance. We look forward to working more together in the future!"
Jessica B., Behind the Scenes Catering
July 2022
"Curt was fabulous, voice was great and perfect songs for the beach."
Nicole P., Hotel Del Coronado
March 2022
"Everyone was so impressed with Curt- great vocal artist and guitarist! (so cool that he learned the star wars theme for our Brides entrance) Absolutely want to work with him again and will recommend your company without hesitation! Thanks for making this wedding so wonderful!"
Laura R., Weddings by Design
December 2021
"Our event participants loved Curt. We loved him so much that we asked him to stay for extra time. He communicated early and arrived when he said he would. We made a last-minute change to the genre of music we wanted to listen to and Curt made the change no problem. Curt exceeded our expectations!"
Gina F., LGBTQ Event
August 2021
"Curt was amazing! His music, his professionalism, his timelines were all impeccable. Looking forward to doing it again."
Laura S., Private Event
July 2021
"Things were great with Curt!"
Brittany B., Sycuan Casino
April 2021
"Curt Owen performed at a Corporate event I attended and I was so impressed I got his contact info to book him for my upcoming engagement party. Booking with SGM was super easy, Curt was professional, on time, prepared, and created a magical and enlightened, fun atmosphere during our event! We heard great feedback and were overall extremely happy and impressed with SGM and Curt. Thanks for making our special day even more memorable!"
Crystal S. & Justin D., Bride & Groom
December 2019
"SGM Events truly went above and beyond for our wedding day. After working with Freddie to find people within our budget, we were recommended Curt Owen for acoustic guitar and DJ Hevrock. Both were absolutely phenomenal. Curt is so talented and let us pick three songs we wanted for our ceremony and learned them in a matter of days. Our guests are still gushing about great he was! DJ Hevrock is kind and professional -- and even gave my shy groom a signal so he could cut off the song as soon as he was uncomfortable dancing in front of everyone. Our older guests especially appreciated Hevrock's ability to read the room and not play the music at a volume that they couldn't have a conversation during. I would choose this team over and over again if I could. Thank you all so much for making our wedding day flow so easily."
Erin C., Bride
November 2019
"They both were fantastic! We hope to work with them again in the near future! Thank you so much. You have a great team!"
Jenna B., You're Invited Events
November 2019
"I have heard nothing but the best things about Curt Owen since our event. He is seriously so talented and really brought that extra piece of magic to our ceremony. He is sweet, kind and professional -- and I would book him ten times over if I could (but I'll definitely be recommending him to all of our friends). Working with Sleeping Giant Music has been a breeze and I'm just so thankful."
Erin C., Bride
November 2019
"Everything was great. It was one of the most detailed weddings we have done and your team was perfect which allowed all to run smoothly."
Diana, At Your Side Planning
October 2019
"I just wanted to let you know how much we all enjoyed Curt Owen on our last night. He had such a great vibe. I would highly recommend using him again."
Ciara R., AZA Events
October 2019
"The event went great, and Curt was awesome… he really created a cool atmosphere that I think made the party really memorable."
Crystal S., Private Party
August 2019
"It was great, Curt did a nice job."
Meghan N., Right Hand Events
July 2019
"Awesome job, exactly what I was looking for for our client's beach party. He was perfect
Nicole P., Hotel Del
June 2019
"The event went well. He was excellent."
Brett P., VR Local
May 2019
"Ramsey, our DJ and MC was great! He listened to what we wanted and made our reception amazing! Curt Owen was our Guitarist who played during our ceremony and cocktail hour. He was also amazing and very talented! We would highly recommend :)"
Crystal Y., Bride
April 2019
"I had a great time working with both Curt Owen and Ramsey! They were self-sufficient, easy to work with, and had great attitudes! This wedding had a few obstacles, but both Curt and Ramsey had no problem working with me to make it a great event! The couple left very happy!
I grabbed their card and hope to work with them again soon!"
Amanda C., Grand Tradition Estate and Gardens
April 2019
"Curt Owen was fantastic, as always!"
Petr T., The Abbey Catering
March 2019
"The event went very well. Curt was amazing! Great vocals! He was very personable and professional! We'll definitely be using your services for future events! Thank you for your help."
Yariela F., Mirum Agency
February 2019
"Excellent and very sweet. Thank you again Curt Owen for singing at my wedding. That day was a blur but everyone said you were great."
Victoria W., Bride
January 2019
"It was an absolute pleasure dealing with Curt. Everyone commented what an incredible voice he had. He's amazing. We are so happy he was the one to play at my daughters wedding. Everything was flawless and we appreciate how easy everything was. It was very stress free and we were able to enjoy ourselves. Thank you so much."
Gayle L., Mother of Bride
September 2018
"Curt is wonderful to work with and he's very talented. He did an awesome job!"
Anna S., Bride
July 2018
"Curt Owen was great. Executed ceremony and cocktail hour music perfectly. Thank you."
Peter T., The Abbey Catering
May 2018
"Our event was great! SGM Events and Curt Owen were outstanding!"
Sally H., Bride
November 2017
"Curt Owen Duo were a dream! They are so awesome and beyond talented! My guests raved about their performance. I could not be happier!"
Lauren E., Bride
October 2017
"Curt Owen was fantastic for our ceremony and cocktail hour!"
Steve B., Groom
October 2017
"Loved everything I heard. Curt Owen gave great suggestions of songs to play when walking up/down! They were there early to set up, gave clothing options for more/less formal, Very considerate!"
Sarah T., Bride
July 2017
"I hired Curt Owen and Gave through SGM Events. They were a guitar and Bass Violin Duo. I couldn't have been more pleased. We hired them to play at the San Luis Rey Mission for our daughters wedding. They played her processional and recessional songs. They were just what she was hoping for."
Kate C., Mother of the Bride
June 2017
"Great job, Curt Owen was exactly what we needed for a successful taste of the Gaslamp"
Aron L., Barleymash
June 2017
"We hired SGM events and were put in touch with Curt Owen, a guitarist and Gabe, a bass violinist. We didn't give the Duo much lead time to learn our 4 songs. . . All songs were different from one another. All of these songs were to be played an instrumental. They were flawless in their performance. They arrived early and stayed longer, playing an extra song while we took photos. They were young and energetic like the couple getting married. The pianist and female vocalist that were with the church enjoyed meeting the two men and commented on how polite they were. I would definitely hire them again."
Kathryn B., Mother of the Bride
June 2017
"SGM Events was such a pleasure to work with from the start! DJ Mikey Beats killed it! He played all the right songs at the right moments and made sure to include our request. When we met with him, he was so knowledgeable about the whole wedding planning experience, we even jotted down a rough timeline for our entire wedding the moment we met, which is typically what the wedding coordinators do. He created such amazing energy and people were on the dance floor nonstop. Curt Owen played for our cocktail reception and ceremony. SGM Events referred them to us after we booked Mikey Beats and so many people complimented them. Curt plays acoustic guitar with a stand-up bass guitarist which really made the duo sound incredible. It was a perfect blend having the live music leading up to the dj set. Curt learned a couple new songs and was so nice throughout the entire process and eager to make sure the day went just how we wanted to. He did such an amazing job! The whole team at SGM was incredible to work. Everyone was very responsive whenever we had any questions. It was so nice to book everything under one company. I highly recommend SGM and we couldn't be happier with our decisions, especially because the music plays such a big role in the entire event!"
Megan N., Bride
June 2017
"Curt Owen did a great job last night. After a quiet start there was about 20-30 guests at Gingers enjoying the show. The acoustics and the volume were on point, and all the guests enjoyed the event."
Aron L., Ginger's
May 2017
"Curt Owen did well with a good number of guests down in Gingers interested. He also promoted the event and brought in his own friends."
Fred W., Barleymash
May 2017
"Curt Owen read the crowd well and sang practically the entire time. He was very polite and I would highly recommend him."
Nichol J., APEEP Annual Conference
March 2017
"Easy process to book and communicate with all involved. Kerry Glass did an amazing job getting the perfect musician for our wedding and communicating throughout the entire process. We originally wanted a guitarist and were about to cancel that idea when Kerry called and helped make my fiance's dream come true. Our guitarist, Curt Owen, was professional and did an amazing job performing. All of our guests were commenting on how impressed they were and how much they enjoyed listening to him play. Customer service is one feature of a business that means the most to us and Sleeping Giant Music and SGM Events showed their passion and commitment to their clients the whole time. Thank you Freddie, Kerry, and Curt and the whole entire team!!!"
Peter L., Groom
October 2016
"Curt Owen is fantastic. One of the highlights of the wedding!!!"
Shannon S., Bride
July 2016
"The event went really well. Curt Owen was fantastic! I wrote a feedback survey which I hope you received. He is a very talented musician and so relaxed and chilled with a great personality. He arrived with plenty of time to set up. We will definitely use him again and recommend him to other companies. Thank you!"
Natalie H., Marine Group Boat Works
June 2016
"Curt Owen was fantastic! Everyone loves him. Really friendly personality, easy going and talented musician. We would definitely recommend him to others and use him again."
Natalie H., Marine Group Boat Works
June 2016
"It went great. I think we all learned and had a lot of fun! Curt Owen is a great talent."
Al S., Old Surety Life Insurance Co.
May 2016
"Thank you so much! Everyone enjoyed themselves. I look forward to working with you and the Curt Owen Duo again, in the near future."
Elizabeth S., Hard Rock Hotel San Diego
April 2016