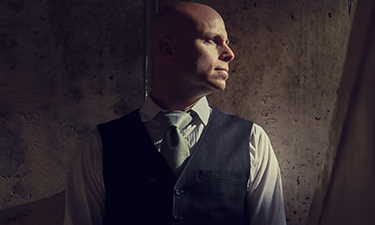 Originally from Houston, Texas, Jason Whitmore is proud to call San Diego his new home. A graduate from the University of Houston with a degree in Saxophone Performance, Jason holds a deep appreciation for live performance spanning all genres of music. Jason Whitmore has worked as full-time musician, touring and playing saxophone for San Diego bands such as Price of Dope, Superunloader, and Wise Monkey Orchestra. Since the early 2000′s, he has been exploring his love for house music by performing with top DJ's from all over the West Coast. Most recently, he recorded a couple of tracks on Jay-J's 2009 album entitled Love Alive. Whether he is playing solo or alongside a band or DJ, Jason Whitmore always gives the crowd a performance that will leave them speechless and in awe. Jason Whitmore's smooth rhythms and effortless transitions reveal his skill, professionalism, and dedication to his craft that will give any client the crowd-pleasing performance they seek.
Testimonials
"Jason was great, sounds like the client really enjoyed them. There was a timeline adjustment but Jason accommodated accordingly to make sure client was happy."
Taryn H., Pendry
December 2019
"We were very happy with DJ Schoeny! He and Jason Whitmore were wonderful."
Jerilyn S., Private Event
January 2019
"Everything was fantastic! Thank you so much for all the help and the follow up :)"
Elizabeth M., Team Enterprises
July 2018
"Everything was spectacular! Kerry Glass and Jason Whitmore were A+! "
Janice D., Janice Dodge, Inc.
September 2016