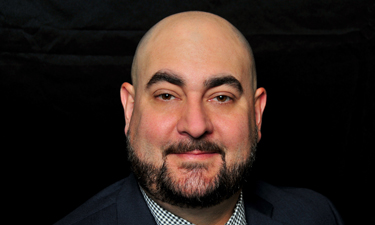 Shaun Blaze is adept at developing dynamic playlists based on client needs and keeping the dance floor going to the end of the party. His passion for DJ'ing is like a soundtrack to his life and he enjoys sharing it with others.
Shaun Blaze has worked weddings and private events at venues across Southern and Northern California including, The Lafayette Hotel (University Heights), Split Rock Ranch (Ramona), Grand Tradition Estates & Gardens (Fallbrook), Project Bar and Grill (Bankers Hill), Club Montage (San Diego), La Mesa Community Center (La Mesa), and Marines Memorial Club (San Francisco).
A proud San Diego native, Shaun Blaze purchased his first set of turntables in 1996 and went on to develop his DJ and MC performance skills and extensive music library at house parties and other social gatherings. With this eclectic music collection and natural ability to read a crowd, Shaun Blaze eventually moved on to DJ'ing and MC'ing larger events including weddings. He strives to cater personally to each client, actualize their vision for the event, and ensure a professional, positive experience that exceeds expectations.
Upcoming Events
Oct 2
Shaun Blaze
Japanese Friendship Garden
Testimonials
"SGM was incredibly professional, flexible, and fair, given the constraints of Covid-19 and the last minute inability to have music at a 'reception' (we were allowed dinner service, without music). Shawn Blaze helped us organize and facilitate us playing our music even though he could not be there. We highly recommend SGM and Shawn Blaze and hope that we have occasion to hire them in the future."
Amie F., Bride
January 2021
"Throughout all of the numerous changes with COVID, SGM was gracious, responsive and fair. We will recommend SGM to everyone we know and hope to be able to book another event with them."
Amie Flynn, Bride
November 2020
"We had an amazing experience and would highly recommend."
Jeffrey L., Keller Wiliams
December 2019
"Thank you for all of your help with Harley + Alex's wedding yesterday. They left the night as a very happily married couple and that's all I could have asked for. I hope to work with you again in the near future! :)"
Linnie L., A Hundred Hearts Wedding & Events
October 2019
"Having gotten to interview Shaun directly from the beginning and talk with him made this whole process easy peasy! He very clearly understood our needs and went with the flow even when things in our timeline got delayed and needed to be adjusted. When the dance floor was empty, he switched up the music as discussed and got everyone dancing again.
It was a perfect night!
Thank you!!!"
Harlequin L., Bride
October 2019
"Shaun was absolutely amazing! He played great and really made not only our client happy, but her daughter as well. He did a great job with song selection, mixing and was more than accommodating on the microphone and with requests. He really went above and beyond and we really appreciate it!"
Brandon T., Creative Excellence
September 2019