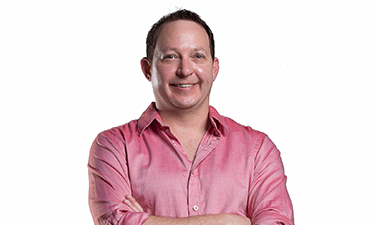 Mike Kleemann started as a DJ in 1997 while attending college. His talent and passion for music have kept dance floors packed ever since. Known for his clean mixing style and ability to read the crowd, he is a top choice for clubs, corporate events, and weddings. He has an incredible knowledge of all genres and types of music from the classics of the 50's and 60's to today's current hits. He has the ability to customize the music of any event to fit your specific needs and he takes pride in providing the best service possible.
Upcoming Events
Jul 18
Mike Kleemann
San Diego Botanic Gardens
Testimonials
"Nate and I can't thank you all enough for making our wedding day absolutely breathtaking and executing everything we had imagined flawlessly! It truly was so magical and romantic and all the guests were raving!!! We couldn't have been happier with how everything turned out..."
Jennifer D., Bride
February 2020
"We had a spectacular time and Mike is such a great DJ! He has been so patient, flexible and accommodating for our group each time!"
Abi S., Classy
February 2020
"Thank you so much DJ Mike Kleeman for making the night so memorable! The music for dinner and dancing were on point, and you were even able to get my uncles out on the dance floor!! Many guests have already said how much they specifically enjoyed the music selections, with such a great mix between classics and mid 2000s hits.
William and I are so so happy, and we will absolutely recommend you and Sleeping Giant Music to friends and family for all future events!"
Emily A., Bride
January 2020
"Mikey Kleemann was absolutely fantastic to work with. Very professional, polite and had a great feel for the crowd. Looking forward to working with him again."
Taryn H., RevCult
December 2019
"Everything went great, thank you!"
Kathryn N., Hard Rock
December 2019
"Mikey kleenan was the dj for our wedding and did an amazing job! His communication leading up to the event was excellent and willingness to work specific songs and timelines into the event was perfect. Dance floor was packed the entire time! Thanks again!"
Brian S., Groom
October 2019
"Thank you!! DJ Kleemann was great!!"
Kim K., Moon Rabbit
September 2019
"Our experience using this company to book Mike Kleemann to DJ our wedding was everything we wanted and more. The process was easy to navigate and Mike (who was excellent and pleasant to work with) really helped us hone in on what we wanted- and then brilliantly filled in the blanks for the parts we didn't have a vision for. The prices were fair and the result was excellent!"
Lauren K., Bride
August 2019
"Everything was great! Mikey was awesome and exceeded our expectations."
Kristen C., Bride
August 2019
"Mike was great as usual. He has been with this event many years. He is flexible and connects with the performers to ensure their music works."
Janet H., UC San Diego Health Sciences Marketing and Communications
August 2019
"Mike was great as usual. He has been at our picnic for many years and understands the flow. He is flexible and makes changes as they are needed. He played some fun dance music that got people line dancing at the end of the event also. Very fun day with great media coverage."
Janet H., UC San Diego Health Sciences Marketing and Communications
August 2019
"BOOK! MIKE KLEEMANN!
Our music and dance floor was everything we had imagined and more because of Mike and the SGM Events team! From the moment I met Mike, I could tell that he is the type of DJ every bride wishes for…one who LISTENS to what the bride and groom want, an EXPERT at his craft, and UNDERSTANDS that less talking (on the microphone) is better! Mike and the SGM Events team (Freddie & Alexis) are quick to respond to email and make you feel like you are the only wedding they are working on. Mike even provided us with several sample lists for before the wedding, during cocktail hour, and during dinner. He makes sure the music at your wedding if everything you've dreamed of which includes must-have songs, hard no songs, and whether you want him to take requests from guests. He sent me a form to fill out with all the songs we wanted played during all the different sections of our wedding. He then created & sent us a Dropbox folder with every single song we picked to make sure he had the correct version. He created a detailed timeline with notes next to each section. He even scheduled a call a week before our wedding to go over the timeline of all the songs and to explain what he says throughout your wedding. He played portions of songs for me to make sure he had the correct section because we were not using the entire song for our entrance, first dance, and father & daughter dance. Talk about going ABOVE and BEYOND! He is truly the BEST DJ and emcee!! He even assisted our photographer, so we could get a group photo of everyone on the dance floor. (We also had a videographer and the footage from our group photo is one of my favorite parts from our wedding video. Mike made that group photo happen). Mike & SGM Events, thank you for making our happily ever after absolutely perfect!"
Pam L., Bride
April 2019
"We had about 3 or 4 on our list to contact, but our wedding coordinator steered us to SGM Events as she had experience with them in the past. DJ Mike Kleemann from Sleeping Giant Music Events was probably one of the best decisions we made for our wedding. We were highly satisfied with our overall experience and the SGM team helped guide us through the whole process. From the beginning, DJ Mike Kleemann proved his experience with us as a wedding DJ and gave us sample music of his work, as well as playlists that he made available to us. We were pretty much vague as what we wanted, but he gave us options of what he can produce. He will ask about your likes and dislikes, songs you definitely want to play and songs that are a no-go, genres that you favor, and go through the list of songs from the ceremony through the last song! You'd think it would be easy, but making a playlist for your wedding is not as simple as you would think- especially coming from 2 individuals with semi-different tastes! Also, with all the songs on your want list, condensing that down to the dance part of the reception is very limited; however, he did it with a breeze. He also will do a walk through (if needed) to assess your venue for technical support so he can familiarize himself with the area- both ceremony and reception. Price is reasonable and within means. We added some A/V rentals to our order which didn't cost too much or break the bank. Altogether, we will definitely recommend SGM + DJ Mike Kleemann- best combo ever!"
Michael W., Groom
February 2019
"Mikey and the whole Sleeping Giant Music team is ABSOLUTELY AMAZING!!! People had lots of compliments for our dj! Thank you SO much!"
Pam L., Bride
January 2019
"The DJ really read the crowd well. I believe that he had a different understanding of the type of music that we were looking for at the beginning of the party but he was totally flexible and switched things up to accommodate our taste in music. It was a hit and we really appreciated having him!"
Abi S., Classy Events
January 2019
"Working with Sleeping Giant was a smooth end-to-end process. Freddie was super responsive and appealed to our tastes and budget in our initial meetings. What I liked about Sleeping Giant was the number of options (different performers) and the ease to get a sense of their style.
We ultimately went with DJ Mike Kleeman, who was great. Communicative with music choice, great with sensing the energy in the crowd and adjusting. He balanced different moods of California chill, swanky Art Deco, and building up the dance floor with great beats. Mike was great as a MC in a pinch.
Could not have asked for a better experience."
Bobmond C., Groom
November 2018
"It was absolutely amazing. Best wedding I've ever done. Everything went so smoothly and all of the surprises were executed perfectly. I couldn't be happier."
Linnie L., A Hundred Hearts SD
October 2018
"We LOVED working with DJ Mike Kleeman from SGM Events. Before the wedding, he was excellent in providing us playlist samples and even helped edit the special mixed track we used for the Father/ Daughter dance. Day of, he set sound up with ease and went above and beyond and looped our Hora track right on the spot. He was a great emcee and kept the night moving all while playing the perfect soundtrack for our perfect day! I would recommend DJ Mike Kleeman to anyone looking for event DJing and emceeing. 10 out of 10!"
Jessica C., Bride
October 2018
"Everyone enjoyed Mike very much. He did an awesome job on the music and was very easy to work with. Everyone raved about the dance floor after the wedding."
Meghan C., Bride
October 2018
"We loved DJ Mike Kleemann! Mike did an awesome job – very professional. He was great at emceeing the whole wedding reception. Thank you Lord, and Mike, that all the technical systems worked at the wedding ceremony and reception, without any problems! All the guests had fun dancing the whole night. I would highly recommend Mike Kleemann to all of my friends."
Michel K., Groom
October 2018
"We loved Mike! Mike was the perfect announcer and timed everything great. The Wedding ceremony went smoothly with the microphones and speaker. No technical problems, that I was aware of. Thank you God! DJ Mike Kleemann was awesome. All I got was great compliments from all the guests, about how "perfect", "fun", "great" the wedding and reception was. Perfect music combination, starting out with oldies (from 80′- 90's) for the older people, my generation. Then music was switched to more current music for the younger people. The party was rocking until the night ended. Everybody was line dancing together. So much fun!! Thanks Mike for taking requests too. Thank you so much."
Michael K., Groom
October 2018
"Mike Kleeman did an awesome job. So many people came up and complimented him and the music!"
Michael Y., Groom
September 2018
"Mike Kleeman from Sleeping Giant Music was amazing. He kept everybody at our wedding on the dance floor. He helped my 16-year-old with sound check and mic set up so she could sing three songs during the reception which brought the house down!! Thanks Mike best day of our lives ❤️."
Jeannette K., Bride
August 2018
"Mike was great and professional. worked with us and made the music experience so easy. Definitely will recommend to our friends."
Lyka H., Bride
June 2018
"Mike Kleeman was great! Thank you so much!"
Katherine M., Bride
June 2018
"Mike was phenomenal, easy to work with, and there were 0 issues with the music. Thanks for making our day happen!"
Henry H., Groom
June 2018
"Mike Kleeman did a great job for us, both at the wedding and reception. I would recommend him to anyone. Thanks for helping us have such a fabulous day and nice memories."
Barbara M., Mother of the Bride
November 2017
"I'm so glad I used SGM Events for the wedding. Everyone on the team was very professional and responded quickly. DJ Mike Kleeman kept the party going. He managed to accommodate a last minute slide show and all the music requests."
Lillia B., Bride
October 2017
"I would like to thank you for all of your hard work and excellent talent. It was such a pleasure to work with Mike Kleemann. The bride and groom were very happy with your attentiveness and professionalism. They were thrilled you kept them going for that last hour of dancing! I hope to have the opportunity to work with you again!"
Michelle E., Wedding Planner
August 2018
"Mike Kleeman was amazing and so professional. He was able to easily accommodate any changes made during the program and see if he could help in any way. We have the highest recommendation for Sleeping Giant Music and Mike."
Richard S., Anniversary Party
June 2017
"Mike Kleemann did a great job for our wedding. He kept everyone on the dance floor and played the best songs!"
Kristina C., Bride
June 2017
"We were thrilled with the professionalism and assistance that SGM Events and our DJ, Mike Kleeman, provided when we were planning our wedding. They gave us great direction when we were coordinating the event, helped us to make selections to customize our reception and delivered awesome service–it was a memorable, fun and perfect night, set to great music. Thank you!"
Lara S., Bride
March 2017
"Thanks Mike Kleemann for an excellent job. You definitely rock!"
Karen M., University of Philippines Nursing School
September 2016
"Mike Kleeman was so awesome! Everyone loved him. Thank you again for referring him
to us. Hopefully we can get him next Christmas party."
Nina N., Navy Seal Team 7
December 2015
"Mike Kleemann did a great job! He was early to set up, very professional, and polite. He did everything I asked him to- played CLEAN music and no slow songs. I would hire him to do this gig again for sure!!"
Annie T., Aviara Oaks Elementary School
November 2015
"Our event was a total success! Mike Kleemann did an amazing job in knowing what our crowd wanted. We had a full dance floor from the first song to the last song and that was due to Mike reading our crowd! Prior to our event he discussed his plan with us….The Bride and Groom wanted people to dance and Mike's plan to accomplish this was right on target! We had the young crowd and the older crowd all out there the entire evening!
Thank you SGM Events and Mike Kleemann for coming on board and taking wonderful care to make this wedding a success! I would recommend Mike to anyone wanting a successful fun event!"
Shelley Z., Mother of the Bride
July 2015
"Sleeping Giant Music was wonderful to work with from the start. Highly professional, helpful, and dedicated to make our wedding day one we would never forget! We worked with Mike Kleeman and cannot say enough about how great he was to work with. He spent time meeting with us in person and on the phone many times to perfect our music timeline. He walked us through step by step, what we could expect from start to finish and we found that incredibly valuable. Our experience with SGM was above and beyond our experience with other DJ companies in the SD area and HIGHLY recommend them over others!!!"
Caitlin M., Bride
October 2019